Wylie Cable - Shimmer, Then Disappear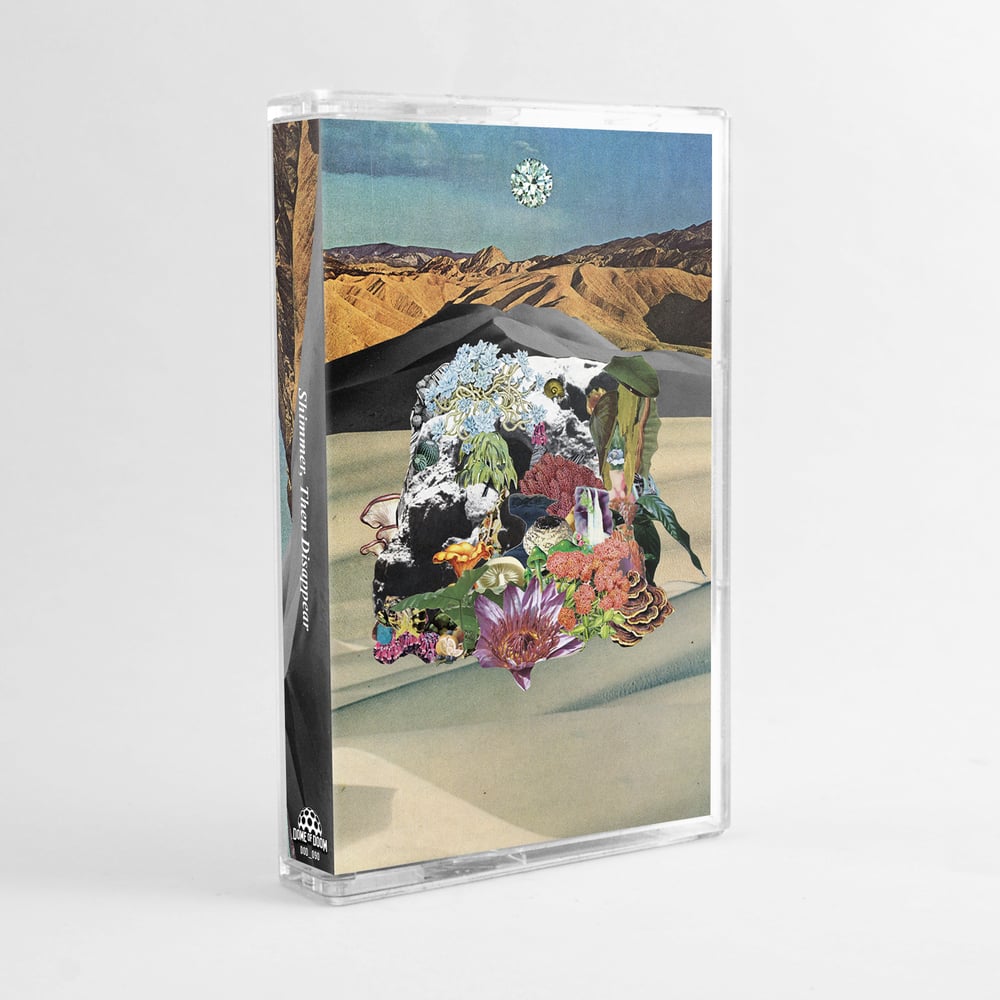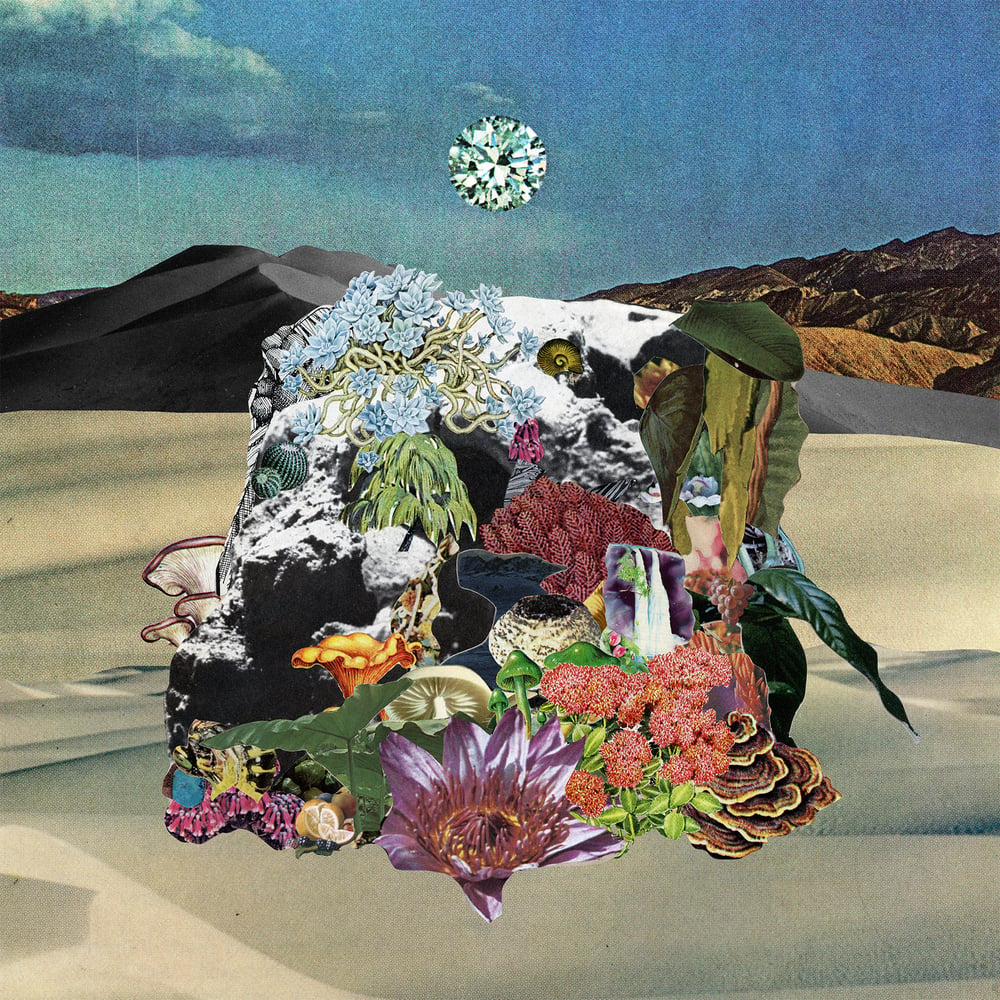 DOME OF DOOM RECORDS PROUDLY PRESENTS:
SHIMMER, THEN DISAPPEAR by Wylie Cable
Wylie Cable
Shimmer, Then Disappear
Dome of Doom
September 25, 2020
Los Angeles independent record label founder and multi-instrumentalist, Wylie Cable, is back with the new album Shimmer, Then Disappear. The record releases September 25th on Cable's imprint Dome of Doom and is the 8th full-length in his catalog. The compositional formats across the 40 minute album are dense and dynamic, bursting with heavy rhythms, crystalized harmonies, soothing breakdowns, and technical finesse. IDM, downtempo, lofi house, 808 filled trap, LA-centric beats, musique concrète, drum 'n bass, jungle, modern classical; it's an encyclopedia of 21st century sound that interlaces Cable's musical voice with distinction and purpose. In this context, the album acts as one of the artists' most realized works in musical range. Features across Shimmer, Then Disappear include a number of artists connected to the Dome of Doom family: Holly, GOD.DAMN.CHAN, Call Me and Goodnight Cody. Cable mixed the entire LP, with mastering from Daddy Kev at Cosmic Zoo Studios. Album artwork was completed by Dewey Saunders, an artist internationally known for album cover work with Anderson Paak, Future, Nxworries, Felly, Griz, and more.
The collaborative recording process and abundance of gear on Shimmer, Then Disappear makes this an album of constant surprises and new revelations on repeated listens. Most sessions were completed at Cable's home studio in the hills of LA and the gear set-up included a laptop, Ableton, Kitten Octave, Oberheim/Viscount OB-3 Squared, Roland TR-8, Roland JP-08, Critter & Guitari Pocket Piano GR, Arturia Keystep, Moog Sirin, AKG C214, and the AKG C 414 B-ULS. The Roland TR-8 and the Roland JP-08 were both given to Cable on loan by Daedelus right before he set off to Boston for his new position at Berklee on the EDI faculty. Daedelus' only request was that Cable keep making music. Argentina's Dabow and Portugal's Holly were both in Los Angeles during the same week last year, creating at Cable's studio for a day straight and coming up with one of the record's hardest hitting tracks. Maine's GOD.DAMN.CHAN also created his two features at Cable's studio during a trip to the west coast last year, knocking out their collaborations with speed and ferocity. They dive in and out of musical ideas first poured from pioneering and next generation artists across Warp and Ninja Tune. Los Angeles multi-instrumentalist Goodnight Cody was the only musician to record his part outside of Cable's studio, submitting a solo recording of slide guitar for future processing and reconfiguring. Like many of his records over the years, Cable also adds vox, supplanting lyrics of self-examination and personal perseverance that are some of his most direct and intentional lyrics ever. All collaborations occurred before the COVID-19 pandemic, cementing the structure of the LP well before its eventual release in 2020.
After the mental fog created from the world's collective state of social unrest started to slowly subside and the changing landscape within the touring/music industry was adapted to, Cable was able to initiate the second process of the album and flesh out the rest of the music. In March, during the initial shutdowns in Los Angeles, Cable locked himself in his home studio for a period of weeks and began making a new song every day. This would initiate first thing in the morning when he woke up. It happened slowly but it became an important process in finishing the record and creating most of the new solo material. In this process chain of the recording sessions and what was absorbed during those times, the album is a bridge from the world we knew into the world we all live in now. A perfect reflection of the transitional energy that was brought onto the world collectively over the last nine months. Closing the album in a similar fashion to past records with a beatless and sobering piece, the Mac Miller tribute "Mac Flip" was sourced from a sample Cable found online from a Canadian producer by the name Two Swings. It ties in the final scope of the record with a reflection on artistic influence and the value we hold on those who are still here and those who leave us. Labelmate thook, who released his Noise LP on DoD last year, was the one who first showed Cable the track. "I discovered this artist Two Swings from Canada through thook, who released his Noise LP on the label last year. Two Swings had made a song called "Tribute to Malcolm" that was released on SoundCloud, and I found it through a repost on thook's account. It's a really beautiful piece and starts with this piano and string section that I used to create my flip of the song. The original version from Two Swings then goes on to drop into a remix with some of Malcolm's vocals, etc. I just clipped the initial few second loop and used it as material to compose new melodies with. I also reached out to Two Swings to get their blessings to use the sample, since it sounded to me like the intro was an original recording. They were down so it ended up on the record."
Conceptually, Shimmer, Then Disappear is presented with an overall flow that connects all titles and thematic song styles as one dynamic story. The creator of this work takes up the lead character role, soul searching as realities start to cave in and exit ramps ensue. Cable elaborates further on the conceptual theme of the album, "The first song is called "How to Disappear", the second song is called "Travel Light'', then the next "End All Contracts.'' To me, the tracklist reads like a deranged to-do list of this character that is attempting to erase themselves and start a new life. Read chronologically, the track list tells the story of someone attempting to disappear, but coming up against all the pitfalls that, as humans, we all have. "Contacting People from your Past", "The Lure of Personal Success" and "Short Game vs Long Game" all speak to our desires to be connected to others. It is no way natural for us as a species to be isolated or cut off from our family groups, but in our modern world this has increasingly become the case whether we like it or not. I feel like I tell that story most directly on "Change Your Name" with the lyrics "What you see, is what you get, and what if you could change your name? Would you run from your regrets, or would you keep it all the same?" I guess for me music is always just a time capsule of my life at the time I was making it." Pacing, peaks, valleys, bursts, the calm; every track follows from one another energetically and offers a personal unpacking of one's soul. A vulnerability in transmitted reflections that pushes postering and ego to the side.
The album title for Shimmer, Then Disappear has roots dug into Wylie Cable's CalArts days in the early 2000s and his initial discovery of the works of Muslimgauze during this time. Wylie pulled the LP's title from a Muslimgauze song of the same name that appears on the 1997 LP Jaal Ab Dullah (Soleilmoon Recordings). "I'm sure the reference will be lost on 99% of people though as Muslimgauze has become a more obscure name in the electronic music collectors world. I personally have been obsessed with his music since college though. My old friend David Cohen introduced me to Muzlimgauze's music in his CalArts sublevel studio in the film department. We used to hang out endlessly and listen to the dudes music trying to figure out how he made all this shit with dub tape loops in the late '80s and early '90s. I really think you hear a lot of Muslimgauze influence in all of underground bass music, even if it's not a commonly regarded opinion. The guy was making insane distorted 808 breakbeat loops, recording all his own percussion and samples and doing the takes live on a board playing it like an instrument, ala King Tubby and other dub pioneers that advanced music by approaching studio equipment with new ideas that became commonplace later. As far as what the title means to me personally, I feel it's yet another way to look at impermanence, here today, gone tomorrow sort of a thing. My hope is that with my time on the planet I can create some things that are beautiful that remind others that there is wonder and grace and love in human nature... then disappear."
While running Dome of Doom over the last nine years, unfiltered culture has been injected into the underground music community with every release, flipping a staggering 18,000+ cassette tapes since the label's inception. Releasing music on his own label has afforded Cable the creative flexibility to mold his releases in an uncompromised vision and to connect dots that are personalized and true to his goals as a creative artist looking to bring worthwhile change to this world. Shimmer, The Disappear is the ethos of this mission at its core, presenting one-of-a-kind fusions that find their origins as a synthesis of Cable's time as a classically trained upright bassist and his lifelong experiences within the hip-hop, punk, hardcore, and electronic music communities.
All songs produced and mixed by Wylie Cable, except noted features.
Additional production on "Supernumerary" by Call Me, and on "Hot Potato" and "Short Game vs. Long Game" by Holly
Mastered by Daddy Kev at The Cosmic Zoo in Los Angeles
Album artwork by Dewey Saunders