Bleep Bloop - Revenge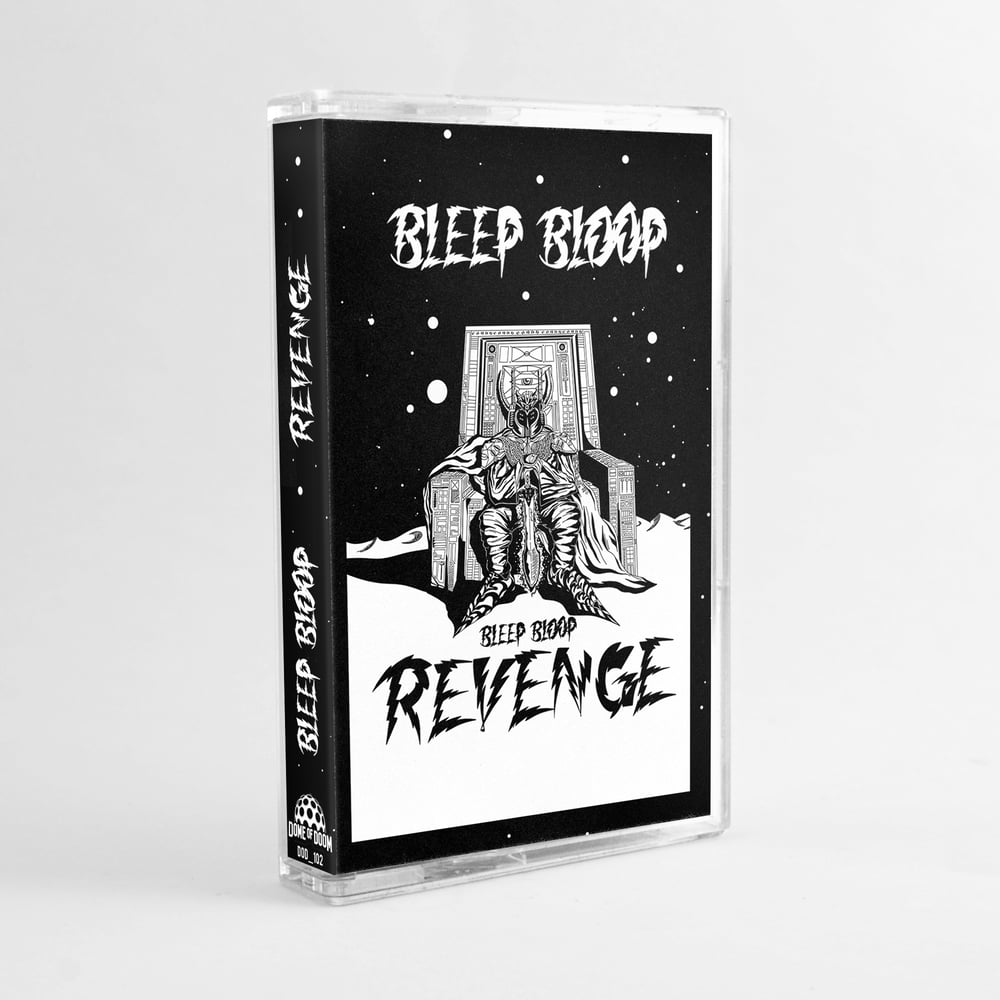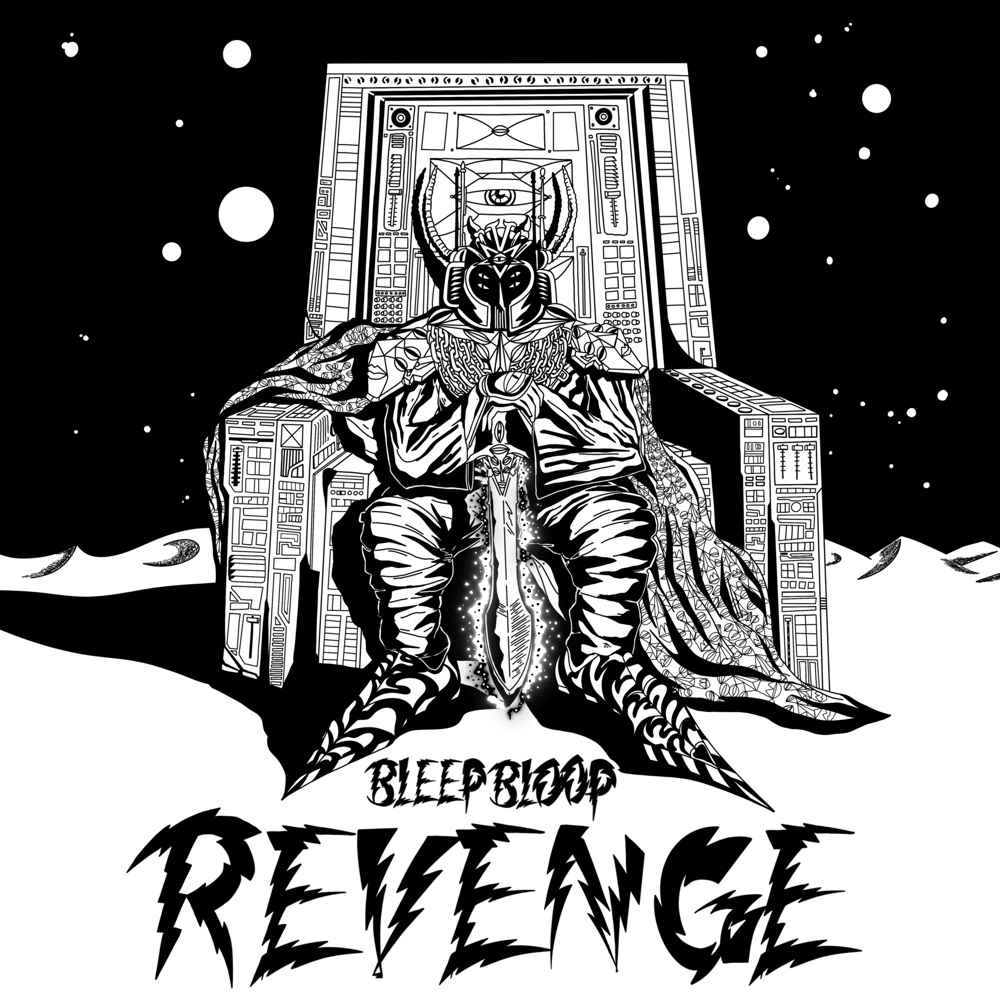 Bleep Bloop
Revenge EP
Dome of Doom
Release: October 15, 2021
Formats: Digital & Limited Edition Cassette
After the sold out cassette release of the One Liners EP on Dome of Doom in July of 2020, Bleep Bloop is back with another stunning entry into his discography: the Revenge EP. 7-tracks and 20-minutes, Revenge takes on the mantra of his recent works; unflinching, ominous, amorphous, and carnivorous. The Revenge EP releases on limited cassette and DSPs worldwide October 15th and is preceded by the lead single on October 1st, "Wrapped In Flame."
Revenge features Durham, North Carolina rapper Tennis Rodman, catapulting a potent mixture of frenetic lyricism and unrelenting swagger, and Minneapolis/Los Angeles-based beatsmith Shrimpnose, a member of Dome of Doom's roster and an innovator in forward thinking electronic music that's landed on labels like Friends of Friends, Brainfeeder, and Blue Note. Back on cover art duties is Gary Paitin, visualizing the scope and energy of the record with a mind blowing original work.
Prior to the launch of the first single this Friday (October 1st), Andy Morin of Death Grips and A2B2 Radio ran an exclusive premiere of the explosive track from Tennis Rodman and Bleep Bleep, "Do It On The Dance Floor." Stream the archive here: soundcloud.com/a2b2_records/a2b2-radio-episode-2 or here: youtu.be/8Wir_FS3qqE
Like the previous 12+ entries in his catalog, Revenge is music built out of extremes yet structured with precision, melting a plethora of sound into every pocket of the register. With mutilated synth tones and drums peaking into the red, the record is held together with technical dynamics that showcase Bleep Bleep's wheelhouse of tones, rhythms, and harmony far into the realm of higher musical ability. The unpredictable and life altering experiences Bleep Bloop went through over the last year and a half has an immediate effect on Revenge's feel.
Bleep Bloop adds, "I moved away from LA with my partner and bounced between a bunch of sleeping spots over the pandemic, all of them secluded, but none of them that homey, or big enough, or even inside enough. I survived a propane explosion and lost half my possessions after buying a used camper trailer that blew up the first time I tried to turn on the stove. I lost a bunch of friends for a variety of reasons and my grandfather died. Pretty hard chunk of time. Maybe some of that is reflected in the release. I don't know. I don't think or reflect on life while making beats. That's actually one of the best things about the process."
Bleep Bloop has remained an integral member of electronic music's progressive side, evolving his music to defy conventional genre molds or scene guidelines, and never looking back in the process. Revenge is pure expression in that context and a timely release for an artist that went off the grid for the last year and has come back with a force. The Revenge EP is available October 15th on limited edition cassette and streaming platforms via Dome of Doom.
Track Listing
1. Deep In The Dark
2. Wrapped In Flame
3. Gravity Fed Pupae Fire Extinguisher
4. Do It On The Dancefloor (feat. Tennis Rodman)
5. Drowning In Spirits (feat. Shrimpnose)
6. Cross Hands
7. Stupid Fucking Idyllic Little Tire Swing