Bleep Bloop - One Liners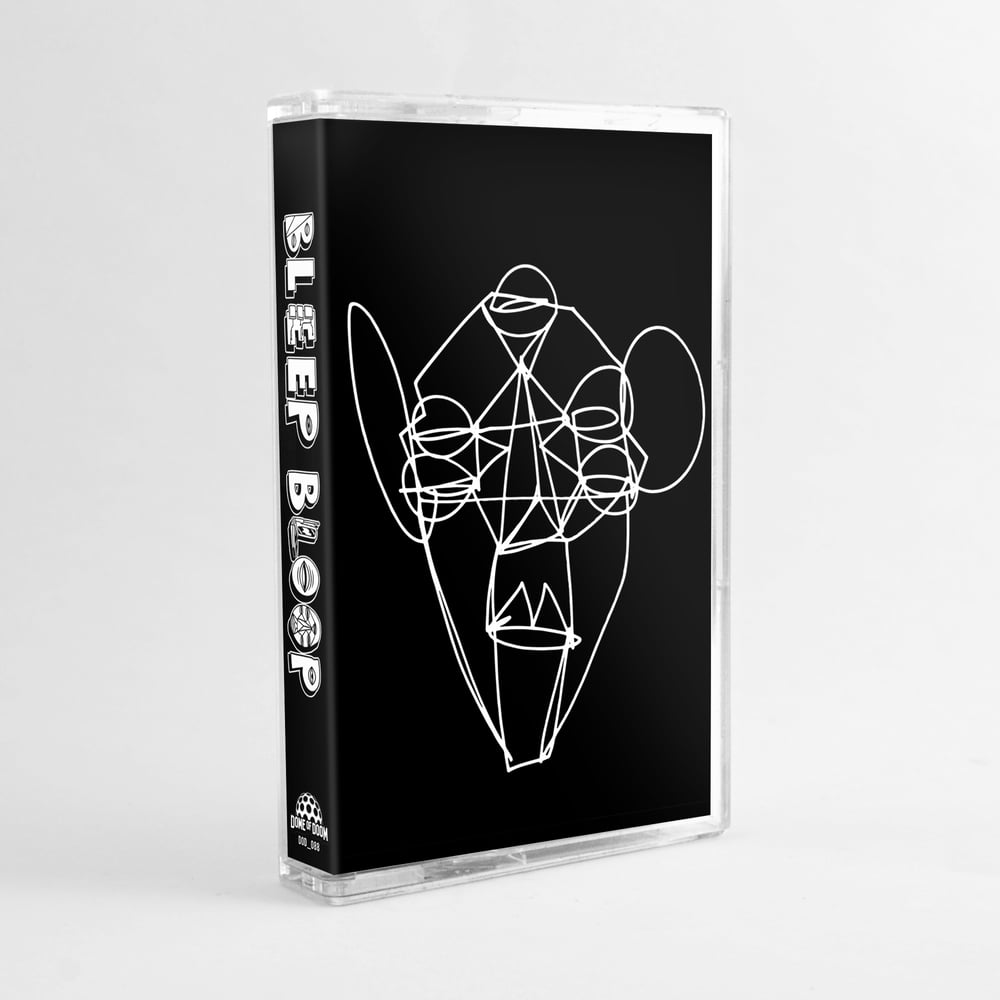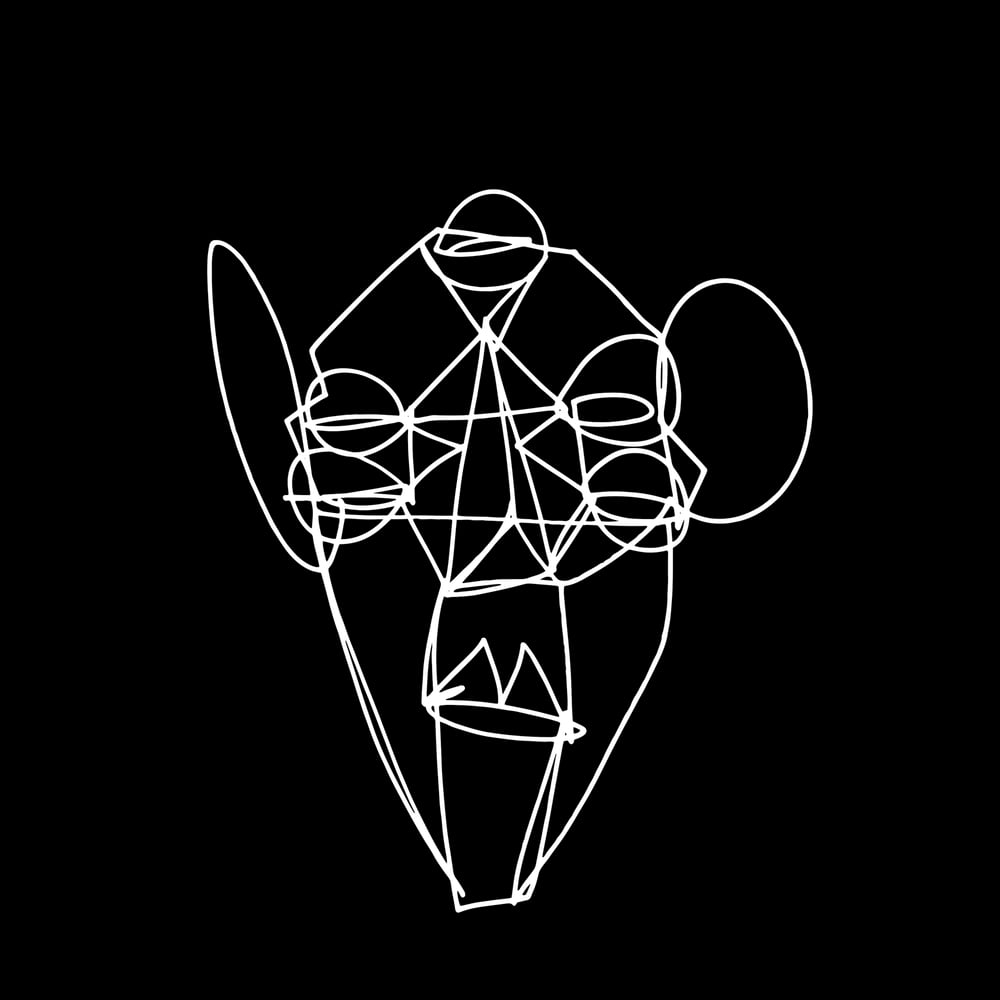 DOME OF DOOM RECORDS PROUDLY PRESENTS:
ONE LINERS by Bleep Bloop
Bleep Bloop
One Liners (EP)
Dome of Doom (DOD_088)
Release Date: July 10, 2020
Formats: Cassette & Digital
Few have pushed tonality in modern music further than Los Angeles producer Bleep Bloop, creating anthemic productions that dive deep across the threshold of sonic surrealism. Calibrated with a technical skill set and a visionary sense of exploration within frequency, rhythms, harmony, and progressions, Bleep Bloop's sound has traveled the world over and redefines where experimental production music continues to head. Bleep Bloop began his career releasing music in the early 2010s, quickly rising on the DJ Shadow imprint Liquid Amber and shattering speak systems live across the globe. It's a path filled with many climbs and many more rewards.
A decade after his initial wave of releases and many of his eccentric techniques in multi-genre blends have funneled into his latest EP, and the first for Dome of Doom, One Liners. Scheduled for release on July 10th across digital platforms and a limited edition cassette run of 100 copies, One Liners features Def Jam's Goon Des Garcons and longtime visual collaborator and musician Gary Paintin. Disparate sounds fuse together across the 8-track EP that channel the many intricacies of life and the emotional responses molded from these experiences. Both in retrospect and in Bleep Bloop's examination of the human collective consciousness. Bleep Bloop adds, "All the songs could stand alone if they needed to, but they don't need to. One Liners did end up reflecting a lot of things about my life and also the world. Everything right now is very chaotic. No one knows what the future holds, and the narrative is totally broken and fucked. So I guess it makes sense that I amassed a bunch of music that's kind of broken and fragmented but still clinging to itself and staying whole, since that's what we are all doing right now."
After a brief stint focusing primarily on abstract rhythms and modular synthesizer racks, Bleep Bloop created One Liners with the intention of going back to some of the core rhythms and anthemic structures of his past. True to his personal mission of constant evolution and forward progression, Bleep Bloop spins new cycles of thought around these foundational modes, producing yet another record that stands entirely on its own when analyzing his catalog. One Liners opener, "Hacker," is a perfect example, dispersing high-energy synth towers over cascading drum breaks, intricately chopped vocal stamps, and dubbed out bass lines. It's groove laced yet distorted into the type of world that Bleep Bloop has traveled his entire career. The music shimmers cleanly yet coils outward with unhinged frequencies, striking at the core of both sides of the musical fence with cohesion.
"Put U 2 Sleep" rides into more extremes and the process chains that build the synth's identities. Distortion becomes overwhelmingly present and active, moving the shapes of the synth parts in odd forms and patterns. The music is solely planted to the floor with muscular drum patterns, structured with enough space to allow for passages to breath, rise, and eventually explode into the ether of Bleep Bloop's unique sound designs. It's a track that feels simultaneously off the walls as it does firmly grounded, with the momentum of the track riding clear off the tracks and somehow finding a way back on. Many of the songs on One Liners have this effect, jumping in and out of chaos and serenity with effortless transition. "F12" features Def Jam's Goon Des Garcons and rides through deep 808s. As the lead single to One Liners and one of the older songs recorded for the new release, it's a suitably consistent raw approach from the Little Rock, Arkansas native. Modern wildstyles in hip-hop music that cross-over multiple times within the spectrum variation of genre. On their collaborative work, Goon Des Garcon reflects, "I would call it X-Games mode. Trainspotting music lol. Shit feels like a Monster energy drink when I hear it. I love it. That's my usual feel I like to go for but being on a Bleep Bloop produced track really makes it hit crazy to me." Produced with little restraint, trap beats are given an altered lifeform, splattered with sideways rhythms and gun cocks as each section transforms to maddening states within the blink of an eye. It's the kind of systematic and orchestrated erasing of the norm that shows why hip-hop remains one of the most evolved forms of music since the genre's inception. "Out Here" featuring Gary Paintin follows in suit, produced with an even more drastic sense of movement and tonal restructuring. Pitched down backing vocals give the music a sinister feel, unwinding into extremes once the breakdown enacts and the beat builds back up.
"Paying Dues" continues the journey of One Liners with an intricate sound design introduction and drum work that sounds like every piece of the kit is consuming matter. Each synth layer is texturized with distortion and the drum breaks pack a punch unlike anything else on the record. 808s reappear and this time around, sink any remaining part of the music that remains afloat. The EP's slickest and most exotic production comes in the next piece, "No Roof" feat. Gary Paintin. Tightly interwoven drums and bass dance under a menagerie of synths and wild overtones. On par for the course, Bleep Bloop flips the sublime progression into another lethal voyage into distortion and shape-shifting sound design. However displaced they become, the vocal additions center back to a thematic and looped setting, heavily saturated in processed effects. Few can create rhythms this hypnotic while seamlessly meshing in the rawest of sounds. Extreme music that's still worthy of the energy found on the liveliest of dance floors.
"What Are You In The Dark" is another high-octane flow of synth layering, wild drum breaks, and smoldering sound artifacts. Elements fly out of the speaker with high velocity and dissipate within a measure. The drum and bass sections ignite the spirit of the '90s and early 2000s, staggered with enough oddities sprinkled on top to bring it far into the future of Bleep Bloop's usual musical hemisphere. "Chromatin Landscape" is the most unique and thrilling track on One Liners, showcasing Bleep Bloop in his most divergent and modified state. Recording his own vocals, elements of metal and industrial take center stage as the progression of the piece fully sits in. Complex states of composition, break downs, spacing, and transition are all over this work. The music is sprawling and expansive, finding its fullest level of fusion once the speed metal drum work blasts through and the darkened vocals trail behind.
One Liners is Bleep Bloop in a state of musical smattering and unrestrained creative travel. A collection of transmissions and a deeply personal mirror into life. There's absolutely nothing out in the world that encompasses what this EP represents across its 23-minute listening experience. Grab a copy of Bleep Bloop's One Liners July 10th and further celebrate one of the most gifted producers of this era.